K-12 Committee
To Participate in the OrOHC K-12 Committee

The K-12 Committee has two options for participation:
 Roster One: to receive "meeting" information (meeting dates, reminders, subsequent minutes)
 Roster Two: to receive meeting information AND occasional email updates pertaining to oral health and schools
To receive email information, please email laurie.johnson230@gmail.com: Leave your full name, your Roster of choice (One or Two), and your email address.
2021 Meetings (via Zoom)
Friday, March 5, 10:00 am – 12:00 noon
Friday, June 4, 10:00 am – 12:00 noon
Friday, Sept. 10, 10:00 am – 12:00 noon
Friday, Dec. 3, 10:00 am – 12:00 noon
Dashboard
Surveys
Dec. 14, 2020: Current Services Update
March 16, 2020: Qualitative Elements of Gap Analysis Survey
Oct. 24, 2019: Gap Analysis Survey
Reports
February 11, 2021: Organization for Safety Asepsis and Prevention (OSAP): Infection Prevention & Control Guide for School Sealant Programs During the Coronavirus Disease 2019 (COVID-19)
January 2021: Oregon Community Foundation: Children's Dental Health Initiative Progress & Lessons Learned. "This report is an overview of the work of the Children's Dental Health Initiative, the progress the Initiative and its partners have made to date, and the lessons learned along the way."
January 2021: Oregon Community Foundation: Getting to the Roots of the Problem: Why Childhood Dental Disease Persists in Oregon. "Children's dental health is slowly improving, but challenges and disparities persist."
Fall 2020: Oregon Dental Association:  21st Century Solutions for Dental Care Access Report. "Recent research suggests that some of the greatest gains in access to care have taken place in communities with the strongest school-based services."
News
Jan. 22, 2021:
This policy statement may help with the legislation requiring oral health education in the schools.  See House Bill 2962.
"ASTDD Policy Statement: The Association of State and Territorial Dental Directors fully supports promoting good nutrition and healthy eating in schools through effective nutrition and oral health education, policies, and procedures as well as by serving healthy foods and beverages in school cafeterias and throughout school campuses. State and territorial oral health programs can be essential partners in helping to develop and disseminate effective strategies for implementing school nutrition practices that will reduce dental caries and promote oral health."
Jan. 19, 2021:
"Ready Schools; Safe Learners" (latest iteration)
Video message from Colt Gill, ODE Director
Oregon Department of Education: Updated Guidance Serves as a Guide for Schools Returning Students to In-Person Instruction
Oregonian:  Oregon's new school reopening measures clear a way for all Portland-area elementary schools to teach in person
Jan. 8, 2021:
Oregon's education leaders say schools are close to reopening
Teachers Ask Oregon Governor for Vaccine, Resources, Before In-Person Classes Resume
The National Maternal and Child Oral Health Resource Center (OHRC) is pleased to announce an update to a resource promoting dental visits for children and adolescents.
Jan. 4, 2021: Gov. Kate Brown wants Oregon kids back on campus by Feb. 15, but many teachers won't be vaccinated by then. [Teachers are considered "essential workers" and are now included in Phase 1b.]
Dec. 4, 2020: Gov. Kate Brown speaks about Oregon's latest coronavirus updates
Nov. 13, 2020: Implementing "universal masking" in hospitals reduced transmission of COVID significantly.  HOWEVER, transmission did occur among staff-to-staff unmasked interactions, and staff that were unmasked in lunchrooms. Hospital-Acquired SARS-CoV-2 Infection: Lessons for Public Health
Statutes/Rules/Regulations
OHA Guidance Document: Sept. 24, 2020: OHA Guidance Document for School Dental Sealant Programs During the Pandemic
State Statute (Law): Jan. 16, 2018 (filed): Oregon Health Authority/Public Health Division/Chapter 333/Division 28/School-Based Health Programs (333-028-0300: Local School Dental Sealant Programs)
Certification Requirements: OHA Website: Required Certification for Local School Dental Sealant Programs (history, and information about certification training and annual clinical trainings)
Useful Graphic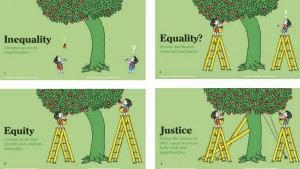 Meeting Materials

12-4-2020: Agenda, Minutes; Power Point: "Survey, COVID Update, Research"
9-11-2020: Agenda, Minutes, Power Point: "COVID Update"
6-5-2020: Agenda, Minutes, Power Point: "About Coronaviruses and SARS-CoV-2"
3-6-2020: Agenda, Minutes, Legislative Handout, Oregon School Dental Sealant Program Data Report