K-12 Committee
Dashboard
Surveys
Dec. 14, 2020: Current Services Update
March 16, 2020: Qualitative Elements of Gap Analysis Survey
Oct. 24, 2019: Gap Analysis Survey
News
Jan. 8, 2021: Oregon's education leaders say schools are close to reopening
Jan. 8, 2021: Teachers Ask Oregon Governor for Vaccine, Resources, Before In-Person Classes Resume
Jan. 8, 2021: The National Maternal and Child Oral Health Resource Center (OHRC) is pleased to announce an update to a resource promoting dental visits for children and adolescents.
Jan. 4, 2021: Gov. Kate Brown wants Oregon kids back on campus by Feb. 15, but many teachers won't be vaccinated by then. [Teachers are considered "essential workers" and are now included in Phase 1b.]
Dec. 31, 2020: Current vaccination schedule
Dec. 4, 2020: Gov. Kate Brown speaks about Oregon's latest coronavirus updates
Nov. 13, 2020: Implementing "universal masking" in hospitals reduced transmission of COVID significantly.  HOWEVER, transmission did occur among staff-to-staff unmasked interactions, and staff that were unmasked in lunchrooms. Hospital-Acquired SARS-CoV-2 Infection: Lessons for Public Health
Statutes/Rules/Regulations
Sept. 24, 2020: OHA Guidance Document for School Dental Sealant Programs During the Pandemic
Jan. 16, 2018 (filed): Oregon Health Authority/Public Health Division/Chapter 333/Division 28/School-Based Health Programs (333-028-0300: Local School Dental Sealant Programs)
OHA Website: Required Certification for Local School Dental Sealant Programs (history, and information about certification training and annual clinical trainings)
Useful Graphic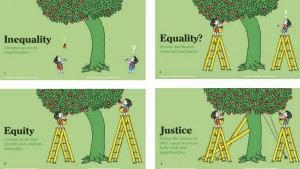 Meeting Materials

12-4-2020: Agenda, Minutes; Power Point: "Survey, COVID Update, Research"
9-11-2020: Agenda, Minutes, Power Point: "COVID Update"
6-5-2020: Agenda, Minutes, Power Point: "About Coronaviruses and SARS-CoV-2"
3-6-2020: Agenda, Minutes, Legislative Handout, Oregon School Dental Sealant Program Data Report
To Participate in the OrOHC K-12 Committee

The K-12 Committee has two options for participation:
 Roster One: to receive "meeting" information (meeting dates, reminders, subsequent minutes)
 Roster Two: to receive meeting information AND occasional email updates pertaining to oral health and schools
To receive email information, please email laurie.johnson230@gmail.com: Leave your full name, your Roster of choice (One or Two), and your email address.
2021 meetings (via Zoom)
Friday, March 5, 10:00 am – 12:00 noon
Friday, June 4, 10:00 am – 12:00 noon
Friday, Sept. 10, 10:00 am – 12:00 noon
Friday, Dec. 3, 10:00 am – 12:00 noon