Parents & School Staff
Dear Schools and Parents,
We are looking forward to the day when things are normal, and school dental sealant programs can start providing dental care in the schools again.
What you can do now
The Oregon Department of Education website has the following information in English, Spanish, Chinese, Russian, Arabic, Hmong, Somali, Vietnamese, and Korean.
If you belong to a Coordinated Care Organization (CCO): Click here to find the telephone number to call for dental care.  ("Language Access" at the bottom of the CCO website page)
COVID-19
Do not wait to go to the dentist!  Dental office staff will take care of you and your children safely right now, during COVID.
Coronavirus Disease and Oral Health Information for Parents About Promoting Good Oral Health at Home (English) (Spanish)
Educational videos for the K-12 population
Healthy Kids Outreach Program Dental Learning Lab: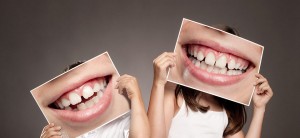 For young students
For older students
Doodlies
"Healthy Teeth for a Lifetime"
"What Makes Cavities?""
"Time to Get Your Sealants!"